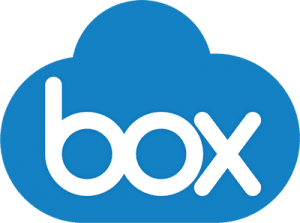 Nowadays it is really convenient to make SQL Server backups and send them to store somewhere in the cloud, for example to Box. How much time does it usually take you to make a backup with the help of T-SQL Command or SSMS and then send backups to Box? But what if you need to make a full backup every 24 hours, differential backups every four hours and transaction log backups every 30 minutes, how much time will you spend in this case? Luckily you can do backup SQL Server to Box in 3 minutes with the help of SQLBackupAndFTP.
How to Backup SQL Server to Box
Follow these simple steps to create database backup job which will make scheduled backups and store them to Box.
After you have downloaded, installed and launched SQLBackupAndFTP select all databases you need to backup from the list. To do it go to the "Select database" section and click the gear button.  
To add a destination for your backups do to the "Store backups in selected destinations" section and select "Box".

Click "Authorize" to open the browser and allow SQLBackupAndFTP to access Box.   Enter the authorization code and press  "OK".Choose a folder on your Box and click "Test" to check all settings, then press "Save & Close" to apply new settings. 
Now let's create a backup schedule. To do it turn on "Schedule backups" option and click the gear button to find "Advanced backup schedule".
That's it! Your backup job will be saved and run automatically. To make a backup immediately click "Run Now". 
[Total: 15 Average: 4.5/5]