Considering that today Google giant provides its users with a reasonably priced storage space featuring a user-friendly interface, why not consider backing up your MySQL Backups to Google Drive. The question here is that it is not at all convenient and efficient to continue sending your MySQL database backups made with mysqldump to Google Drive manually. But don't worry, the solution is closer than you think – try using SQLBackupAndFTP.
How to Backup MySQL to Google Drive
To create MySQL database backup you will only need to make a few simple and easy steps (as described below). Then, make a schedule, according to which your MySQL database backups will be made and subsequently stored in Google Drive.
Step 1. Download and install SQLBackupAndFTP. Run the app and check the connection to your MySQL Server. After that select databases that you want to backup from the list.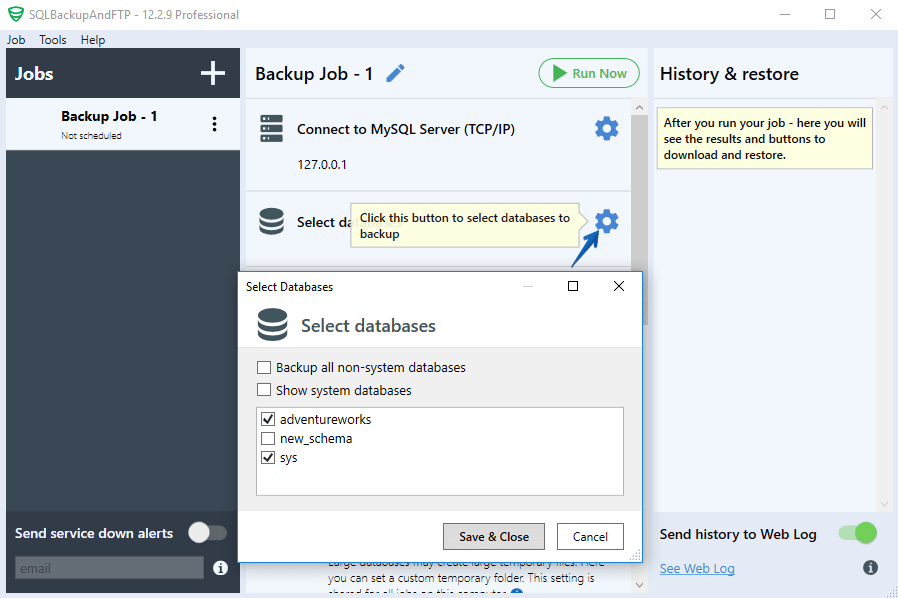 Step 2. Add a backup destination (the place where you want to store your future backups). To do so, press the "plus" at the "Store backups in select destination" and then choose Google Drive.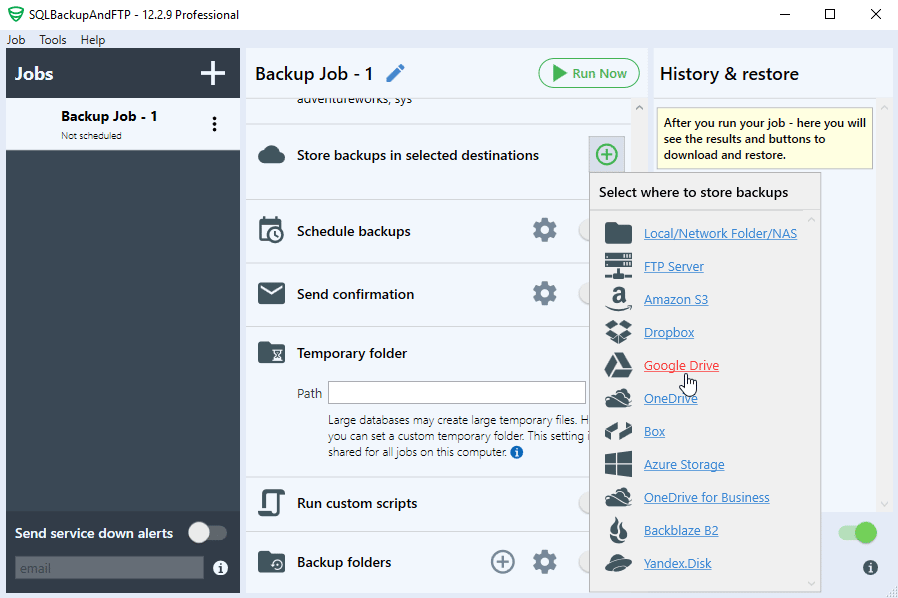 Step 3. Click "Authorize" which will open the browser and then allow SQLBackupAndFTP to access Google Drive.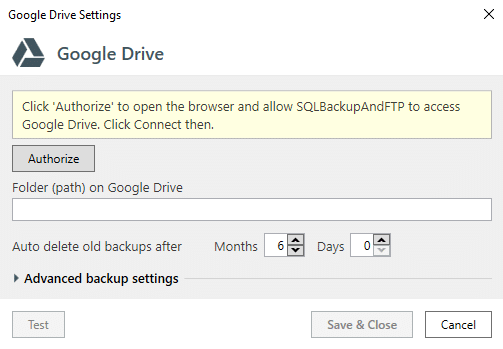 Step 4. Copy authorization code from the browser and paste it in the "Destination Authorization" window (as shown below) and then click "OK".


Step 5. Choose a folder on your Google Drive where you would like your MySQL database backups to be stored and then press "Test" to check the connection. Click "Save & Close" to apply all new settings.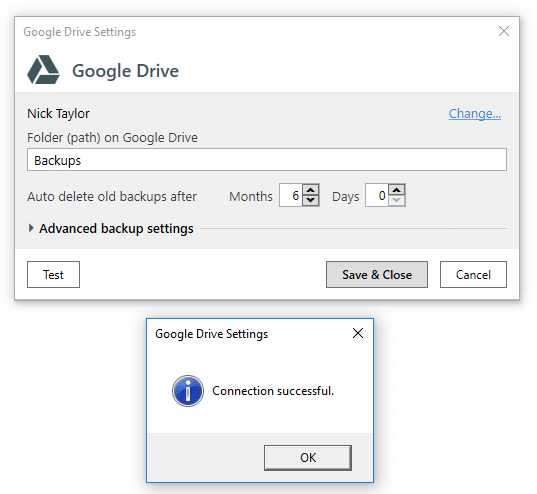 Step 6. Setting up the schedule for regular backups: turn on the "Scheduled backups" option and click on the "Gear" button to find the advanced backup schedule settings.
Step 7. Set up the necessary parameters and then click "Save & Close".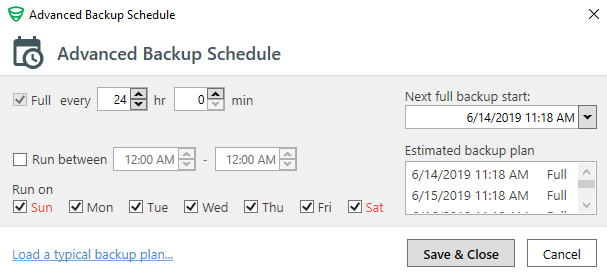 You can run MySQL Server database backup right away by pressing the "Run Now" button. Otherwise, the settings are saved automatically and your backups will run according to the schedule you set up.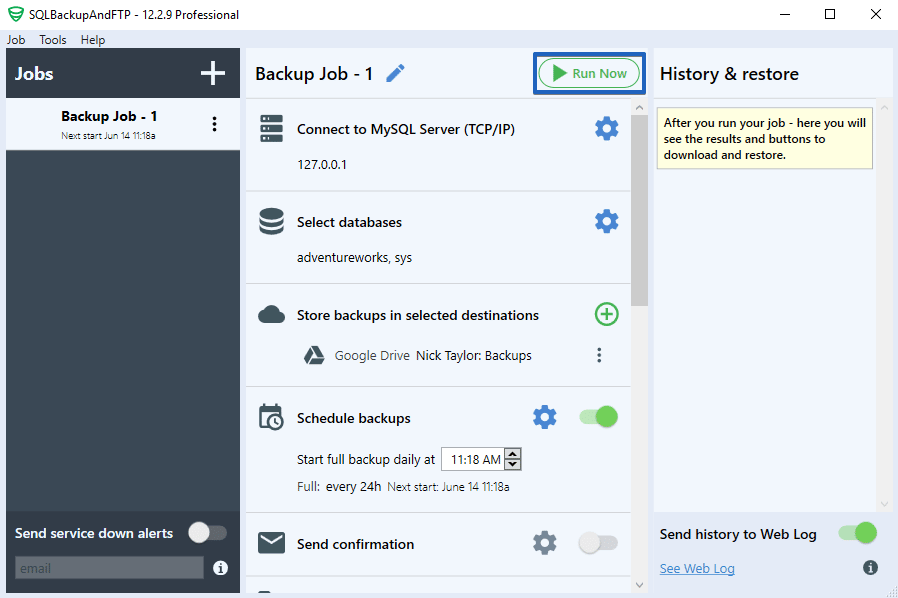 The above process is really simple and easy and takes only a couple of minutes to set up. Now you will have your backups made according to the schedule of your preference and store them in Google Drive. Another perk of storing databases in Google Drive is that you can access them anytime and from anywhere.